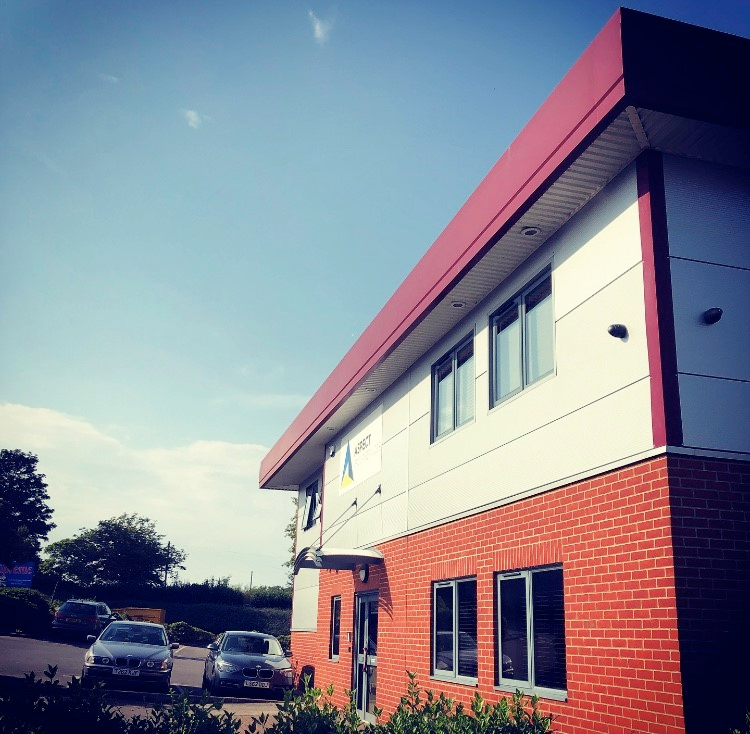 Free EV Charger installation included with Solar Panel and/or Battery Storage installations over £10k!**
Free EV Charger installation included with Solar Panel and/or Battery Storage installations over £10k!**
Free EV Charger installation included with Solar Panel and/or Battery Storage installations over £10k!**
Free EV Charger installation included with Solar Panel and/or Battery Storage installations over £10k!**
Free EV Charger installation included with Solar Panel and/or Battery Storage installations over £10k!**
Free EV Charger installation included with Solar Panel and/or Battery Storage installations over £10k!**
Flat Roofing Specialist Cambridge, Norfolk & Suffolk
Is your flat roof needing to be renewed or repaired? Aspect can help. We specialise in flat roof repairs and installation for both residential and commercial properties.
We understand that a leaky roof can be stressful. That's why we strive to offer fast, reliable customer service. Our services are available throughout Norwich, Ipswich, and Cambridge, and we're always glad to help with any job, no matter how big or small.
Call today for a FREE flat roofing quote.
**(based on standard installs, with a spare way in the fuse board and installed within 10m from fuse board)
Get a Free Flat Roofing Quote Now
Founded in 1972
We've been providing quality roofing services for over 50 years.
Competitive Pricing
Quality roofing at affordable prices.
Trusted & Reliable
Trusted by thousands of customers.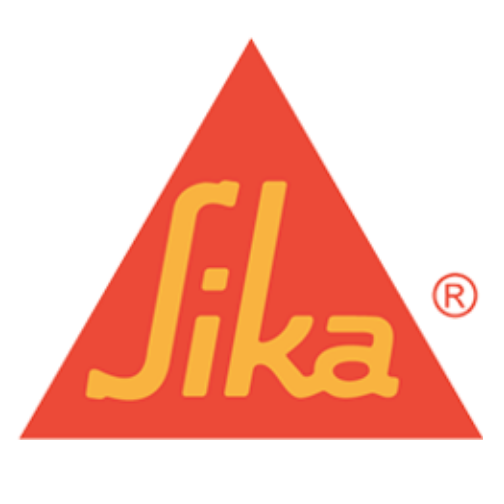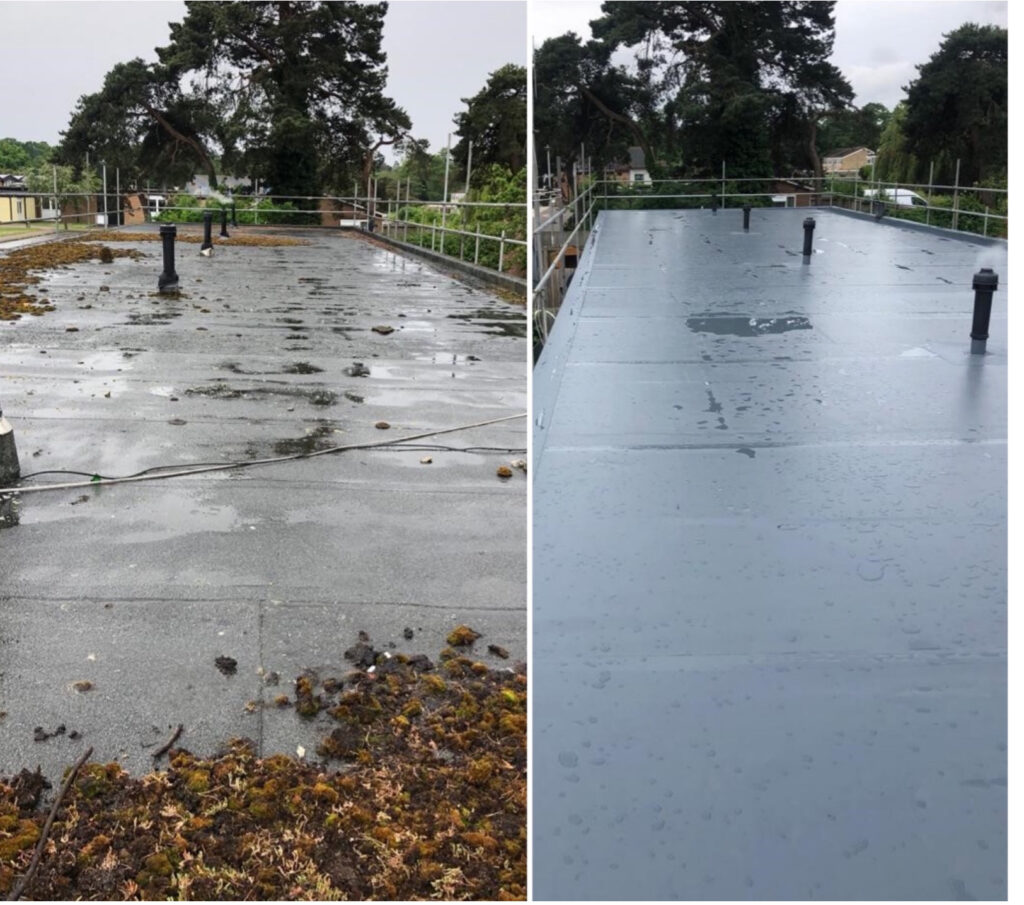 Flat Roof Replacement Needed? Let us Help.
You can also contact us if you need a roof replacement. We install all types of flat roofs. We will ensure that you have the right roof installed on your home, and we will do so to the highest standards.
To guarantee a long-lasting roof, we only use quality materials. Contact our flat roofing experts today to learn more.
Flat Roof Repairs: How to Fix a Leaky Roof
If you need any roof repair work, our team can help. We have experienced roofers who can work on flat roofs made from various materials, including felt, asphalt, EPDM and single-ply membranes.
Our roofers are ready to inspect your roof. Get your flat roof repaired before the next downpour.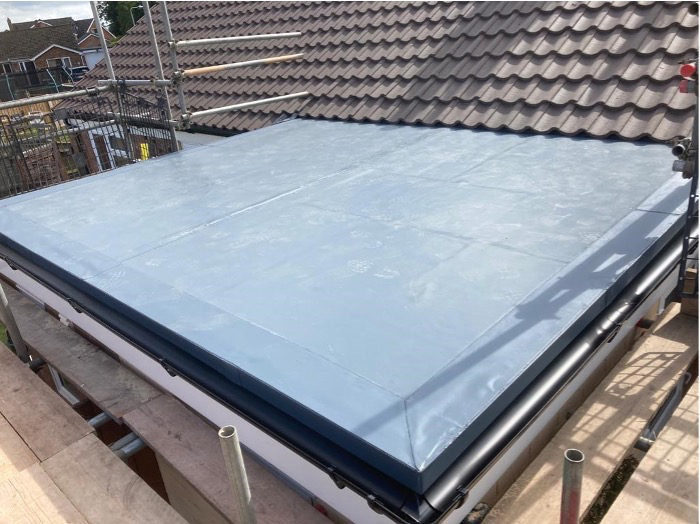 Our roofing services in Norfolk, Suffolk, and Cambridgeshire include:
Frequently Asked Questions
How do you identify a flat roof?

There are several ways to tell if it is flat. One is to look at the pitch or slope. A roof with a very low pitch is probably flat. The eaves are another good indicator. Generally, flat roofs have very little or no overhang, while pitched roofs will have more prominent eaves. Lastly, flat roofs tend to be simpler in design than pitched roofs. Their contours tend to be straight and geometrical with few decorative features. A professional can tell you whether a roof is pitched or flat.

What are the benefits of having a flat roof?

Flat roofs are popular among commercial and residential buildings for several reasons:

Flat roofs are easier to build and less expensive than pitched roofs.
They offer more usable space than pitched roofs; this is especially beneficial for commercial buildings that need extra storage space or an outdoor area for employees.
Flat roofs are easier to maintain than pitched roofs; they can be cleaned regularly with a power washer.
They require less maintenance over time.
Since weight is evenly distributed across a flat roof's surface, flat roofs can handle heavy loads better than pitched roofs.

Therefore, flat roofs make excellent choices for both commercial and residential buildings.

What is the lifespan of a flat roof?

Material choice and maintenance determine the lifespan of a flat roof. Torch applied felt roofs were most common and still are popular. The emergence of Single ply membranes and liquid solutions have given greater life spans. With regular inspections and repairs, all flat roofs can last for many years.

How often does a flat roof need to be inspected?

A flat roof is a popular choice for commercial buildings, and for good reason. They are less expensive to install than pitched roofs, and they offer more usable space. The maintenance of flat roofs is more involved than for other types. One of the most important tasks is regular inspection. We would recommend all Flat roofs are inspected at least once a year. By making sure to keep up with regular inspections, you can help to extend the life of your flat roof.

What is the cost of repairing or replacing a flat roof?

The cost of replacing or repairing a flat roof will depend on many factors, including the size of the roof, the type of materials used, and the specifications. In the UK, the average cost of a new flat roof is £3,000-£5,000. The real cost will vary depending on the specific project. For example, a small repair job may only cost a few hundred pounds, while a complete replacement could cost upwards of £10,000. A detailed estimate can be obtained by consulting with a qualified roofing contractor who can assess the scope of the work and provide a detailed quote.

How do you install a flat roof?

At Aspect we would first carry out a detailed survey to ensure the correct product and specification is installed. This could include:

New Plywood deck

The roof surface needs to be prepared by removing any existing materials and repairing any damage. The new plywood can then be fixed into position.

Vapour control layer

You need to install a vapour barrier to help prevent moisture from seeping into the roof.

New insulation, tapered insulation to improve roof falls

You'll need to install a layer of insulation to keep the roof cool in summer and warm in winter. Once the insulation is in place, you can install the roofing membrane. This can be either a single-ply membrane or a built-up roofing system.

Roof coverings i.e single ply, torch on felt ect.

This is the part which keeps the roof watertight, we will ensure the right system is used for your project. This will be discussed during your site survey with our flat roofing specialist.

With careful planning and execution, installing a flat roof can provide many years of service.

Why Choose Flat Roofs?

Extra space for various functions

You can plan and utilize the flat roof to have more space or brighten up your property / workplace or save energy.

Guarantees available for up to 25 years.

At Aspect we have long standing relationships with our suppliers, this enables us to supply and install premium flat roofing systems with long guarantees which provides our customer with piece of mind with the quality and service they are receiving.

Below some great ideas:

Rooftop garden – Gardens are not just an attractive feature, they have a lot of benefits to offer – from reduced stormwater runoff to increased cooling for the building interior.
Solar Panel is a great option to utilize an unused space and save you money on your energy bills (Here at Aspecte we have qualified installers which can provide you with a free quote for adding solar panels to your property)

Faster and less disruptive installation process

Flat roofing systems, in general, take less time to complete. A plain structure means fewer materials and equipment to work with. As a roofing customer and business owner, you'll be satisfied to know that your daily operations won't get interrupted and temporarily stopped for days.

Solar panel installation

When we compare flat roofs to pitched roofs, flat roofs are the best locations for solar panels. Installing these energy-saving and environmentally-friendly solutions on a flat roof allows you to get the most out of them. You'll be able to optimize the right solar panel angles. Most of all you maximize the money you spend.
Our Flat Roofing Case Studies
Why choose
Aspect

?

We're flat roof specialists with years of experience installing, repairing and maintaining all types of flat roofs. Our roofers use only the highest-quality materials and products, so you can be sure your flat roof will last for many years.

Our work is guaranteed, and we take pride in our workmanship. We offer free estimates, so you know exactly what you're getting before you decide.
Sound advice on the best install solution for your property
Quality Installations from fully qualified local engineers
Industry certified
Transparent Costs with no hidden extras
Insurance backed install warranty
Maintenance Services available
50 years of trading locally
Ready to fix that flat roof issue?
Our roofing experts will make sure the job is done right, so you can rest easy knowing your home is secure and safe.
Ken Smith – Project Manager at Wroughton Academy
There have been 2 roofing projects done at Wroughton Academy and I can say both were done to a high professional standard and I would recommend using Aspect for further projects.